HI-GRIND400-TS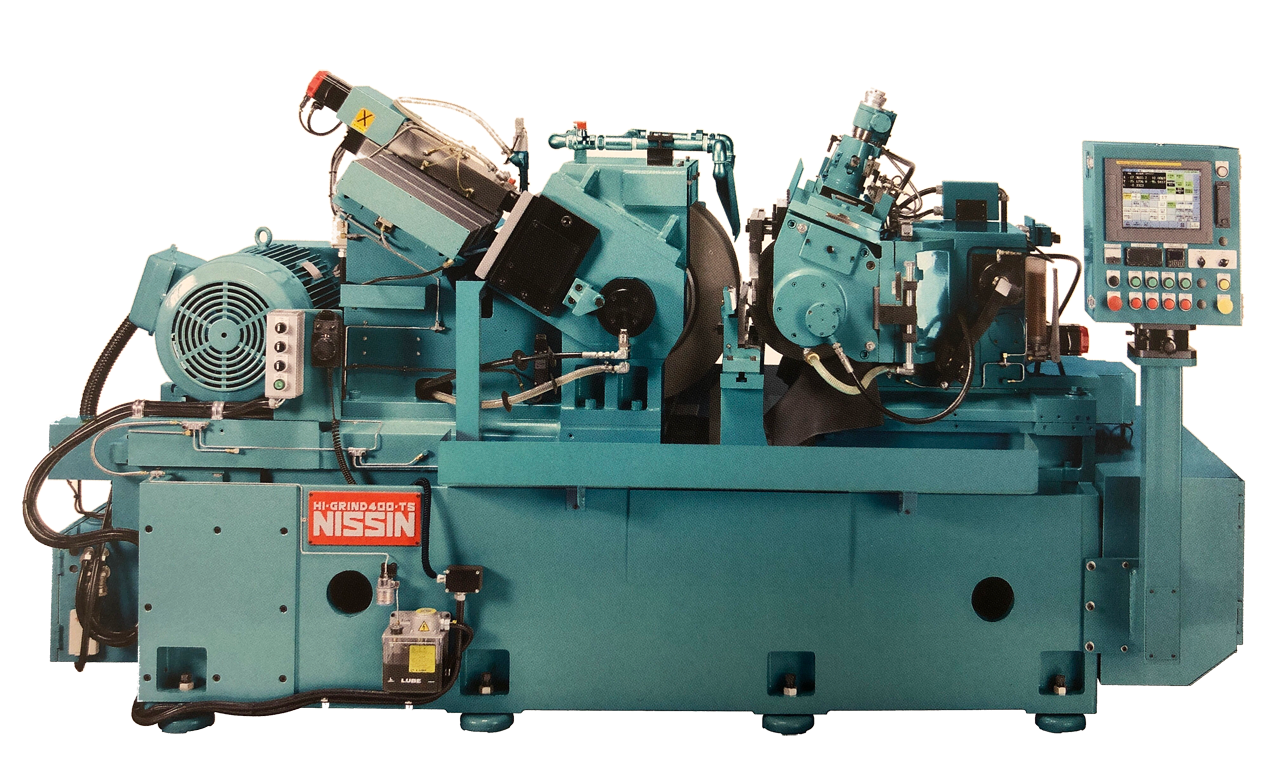 Product features
Stationary Spindle Structure is applied on GW head for higher rigidity,high rotating accuracy and less vibration. Fixed workrest and movable GW&RW slide machine gives easier changeover operation and simpler work-supply and discharge units.
This model is designed for middle to large sized workpieces to attain high accuracies and high efficiency.
Mechanical specifications
You can scroll by flicking.
Capacity
Work Diameter
Φ2~Φ125 (※Φ80~200)(※120~250) ※OPTION

Max. Infeed Length
400mm

GW
Dimensions
Φ610×405×Φ304.8mm

Surface Speed
2,000m/min(2,700m/min)

Motor Capacity
37kW(※45kW) ※OPTION

Bearings
Hydrostatic Bearing,Stationary Spindle

RW
Dimensions
Φ355×405×Φ203.2mm

RPM
1~250r/min

Motor Capacity
7kW
Bearings
Hydrostatic Oil Bearing

Dresser
Traverse
Hydraulic Cylinder

Infeed
Motor Drive

Feed Mechanism
Ball Screw,AC Servo Motor
0.001mm/div
Weight
9,300kg